ALEXANDROS BLETSAS PHYSIOTHERAPY CENTER
Our rehabilitation center can provide physiotherapy treatments at home to patients unable to visit our center, in areas close to Athens.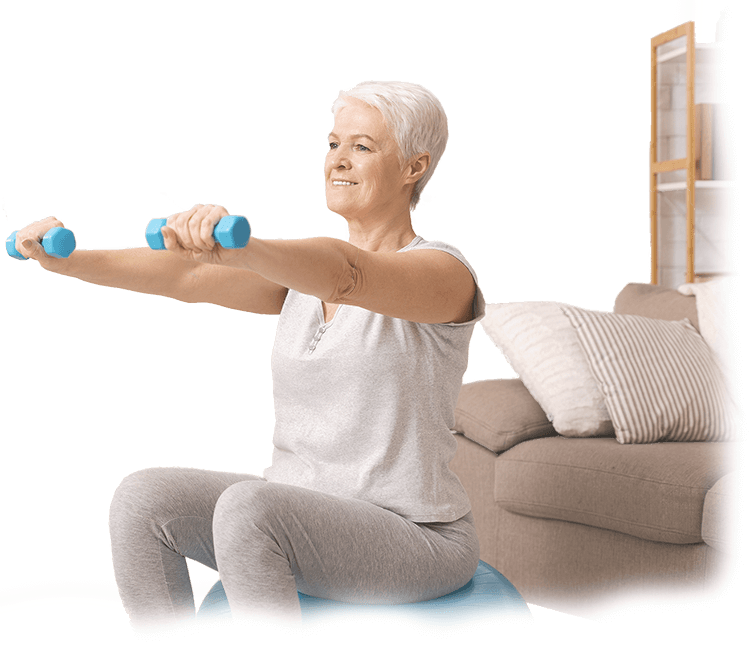 Post-operative rehabilitation in hip and knee arthroplasties
Fractures
                    Bed exercises
                    Exercises from a sitting position
                    Exercises from a standing position
                    Gait and balance training
                    Information to relatives/caretakers regarding the overall care needs of the patient
                    Prohibited body movements and positions per case for patient protection
Orthopedic diseases/disorders (Cervical syndrome, lumbar pain, shoulder tendinopathy (tendinitis), onset osteoarthritis of the knees and hip.
Neurological diseases/disorders (stroke-hemiplegia, Parkinson's disease, Multiple Sclerosis etc.)
ΣIn orthopedic cases, sports injuries, accidents that require the application of physical modalities, we provide:
Therapeutic ultrasound.
Electrotherapy (TENS, interferential therapy for analgesia and anti-inflammatory action).
Specialized electric currents for muscle strengthening after surgery and muscle atrophy.
To double your energy.
Exercises the lungs and respiratory muscles.
Prevention of infections and other side effects following long- or short-term bed confinement.
Our services are provided according to the doctors' instructions with responsibility, professionalism and our best intentions to help you gain back your health and autonomy!