ALEXANDROS BLETSAS PHYSIOTHERAPY CENTER
We have a fully equipped gym, for personalized mechanotherapy sessions depending on each specific problem.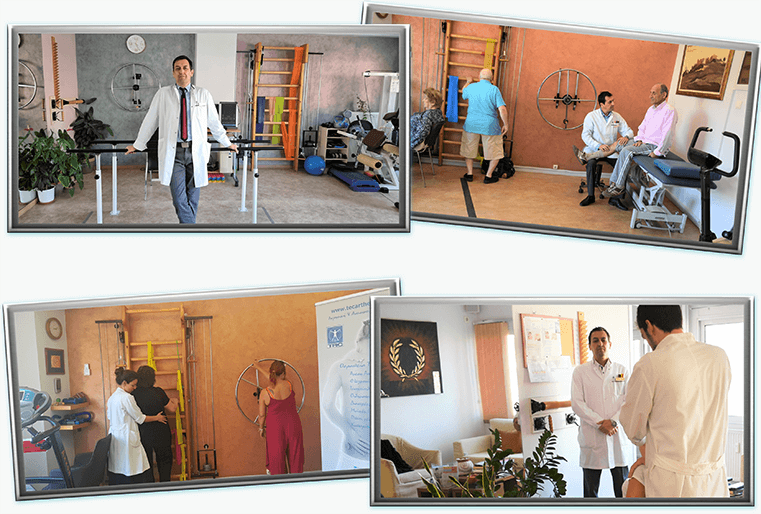 An organized space where each patient can follow an individualized mechanotherapy program according to their needs/condition.
Treadmill
Stationary ergometric bike
Leg Extension Machine (Quadriceps).
Stall bars with pulleys
Wheel
Theraband (rubber bands) for gentle and targeted training of muscles and joints.
R.O.P.E.S. (special straps for upper and lower limb exercises of mild to very strong intensity).
Platform mounted parallel bars for neurological cases.
Specialized RECK bike for neurological cases with passive, active and assisted movement options.
Gait and balance training for a variety of diseases/disorders.
Shoulder periarthritis, fractures.
Epicondylitis
Hip and knee arthroplasty.
Cervical spine syndrome, lower back pain, sciatica.
Stroke (hemiplegia) - Vascular stroke.
Parkinson's disease
Multiple Sclerosis
Special 7-seat kinesiotherapy bed for mobilization and targeted exercises.