ALEXANDROS BLETSAS PHYSIOTHERAPY CENTER
Magnetic Fields is a modern, safe and painless treatment method for the rehabilitation of musculoskeletal disorders.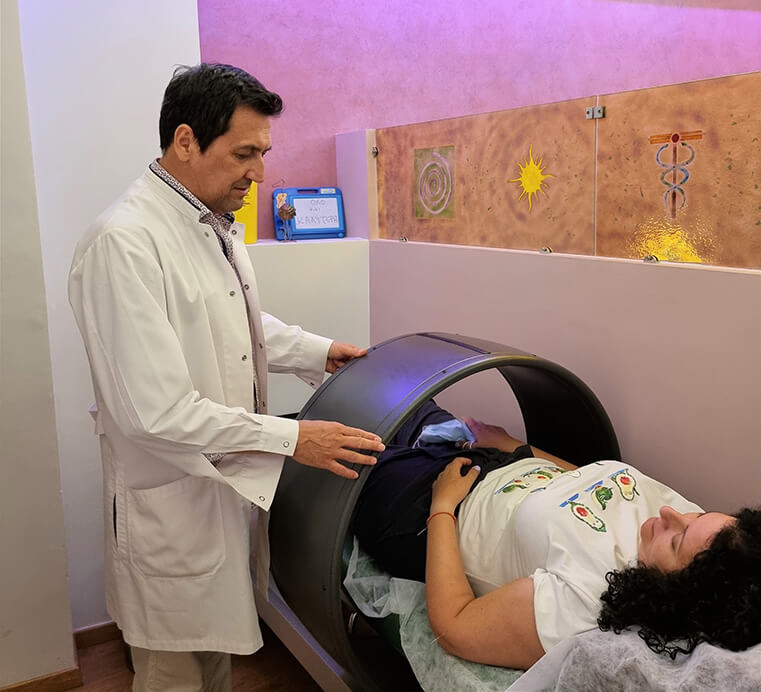 A modern therapeutic tool with application in many diseases/dysfunctions.
Increase in osteoblasts, calcification and prostaglandin.
Osteoclast reduction.
Analgesia through release of endorphins, enkephalins and other opiates.
Reduction of edema and inflammation by restoring the electrostatic balance of the cell.
Restoration of normal cell function, improving the Sodium-Potassium (Na-K) pump function.
Strengthening the immune system by increasing white blood cells, platelets and γ-globins.
Free radical scavenging.
Increased perspiration and metabolism.
Increase in collagen, the most abundant protein in the body.
Acceleration of the recovery process from tendinitis and ligament injuries.
Fractures, osteoporosis and osteopenia.
Bone marrow edema.
Arthritis and rheumatoid arthritis.
Shoulder periarthritis, elbow epicondylitis.
Lower back pain, sciatica, lumbago, cervical spine syndrome, intervertebral disc herniation.
Muscle strains and contractions.
Sprains.
Nerve paralysis.
Headaches.